Department Committees
The Department has constituted a number of committees in accordance with the rules and regulations framed by UGC and notifications issued by University of Delhi from time to time. These committees comprise of both faculty members as well as students and are re-constituted every year.

Meeting of Sports organization committee in progress
The compositions of the different committees are listed below.
Anti-Ragging Committee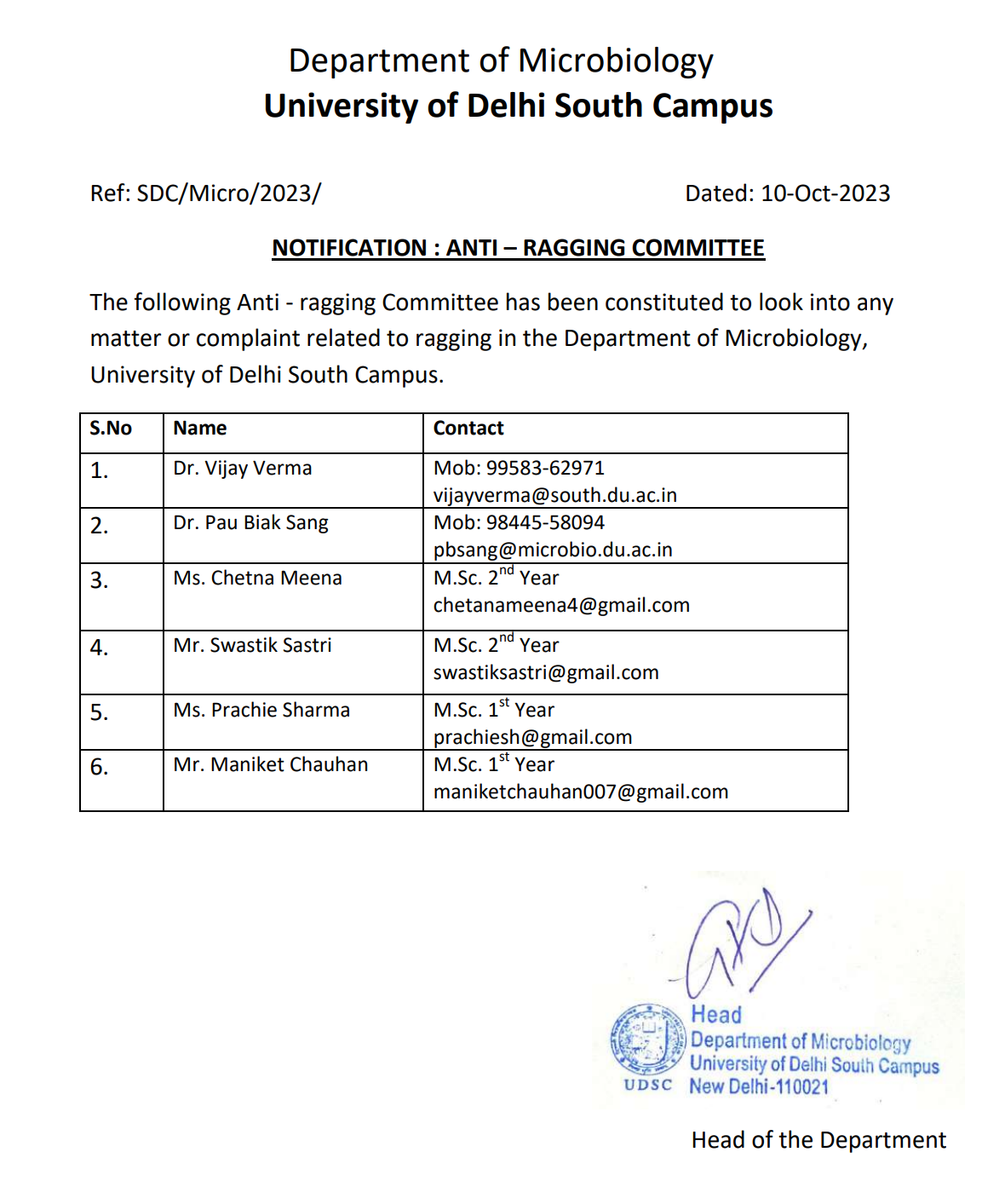 Anti-Smoking Committee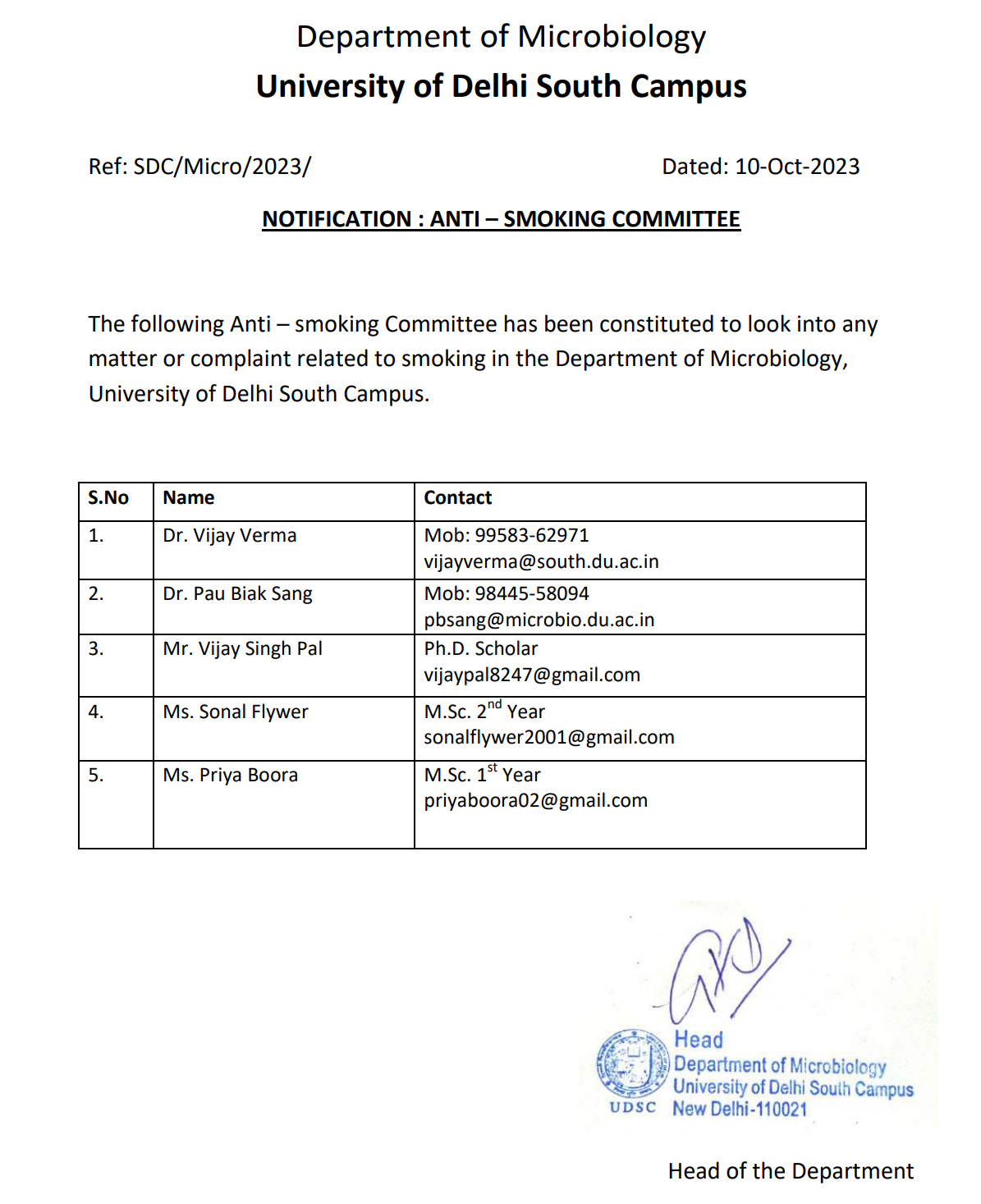 Student Grievance Committee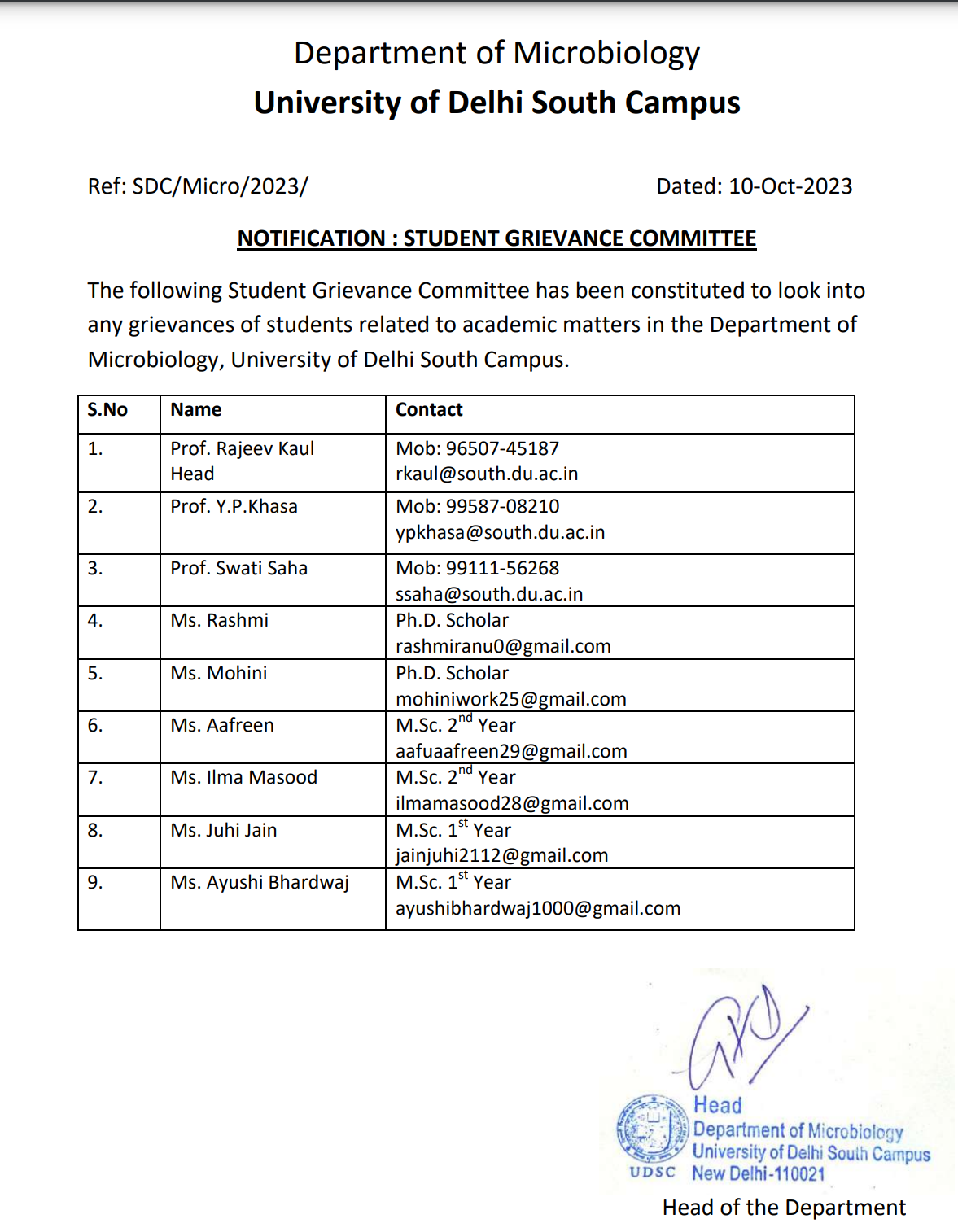 Student Grievance Committee (North East Students)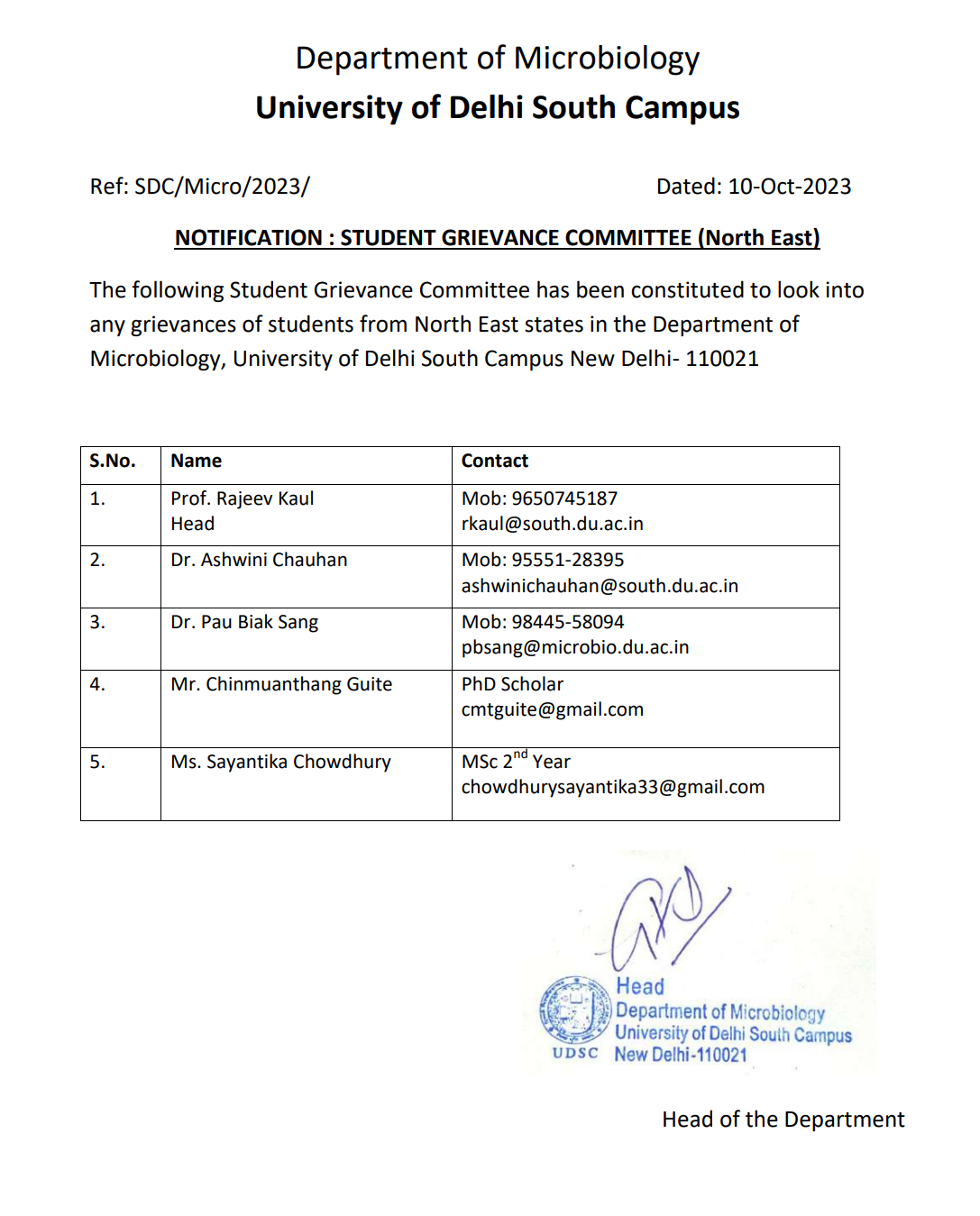 Sports Organization Committee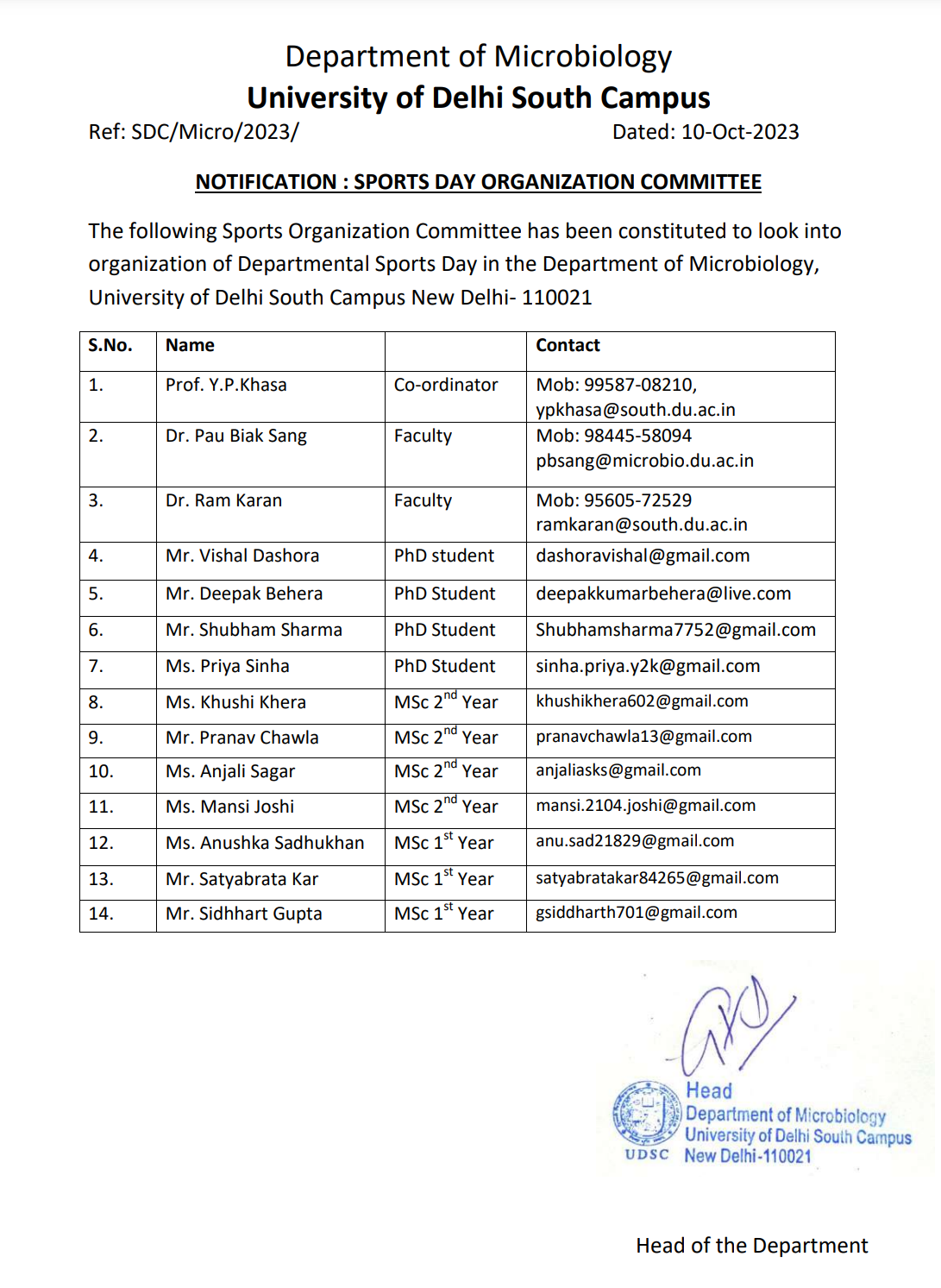 Microbiology Day Organization Committee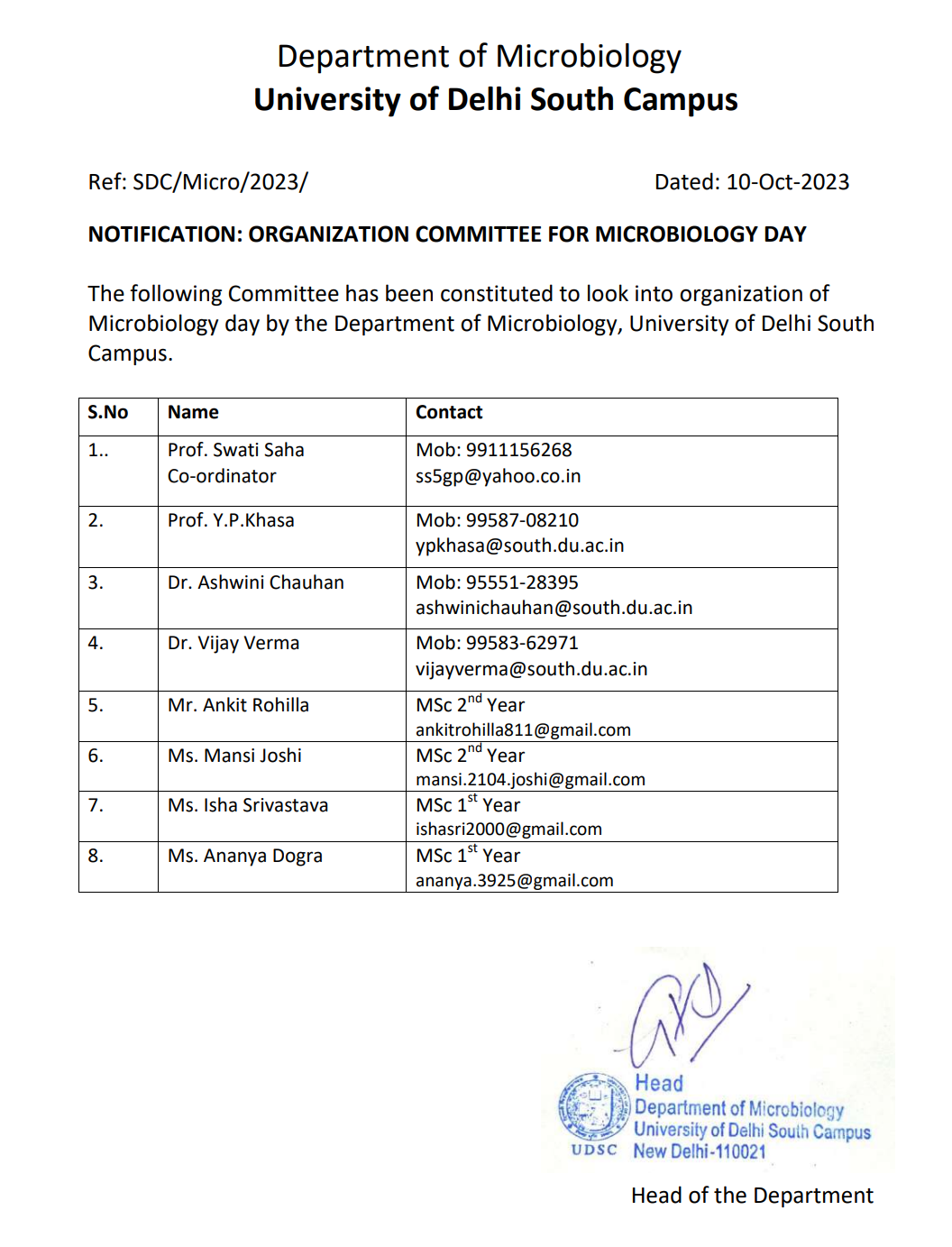 Committee for Redressing Student Grievances against Caste based Discrimination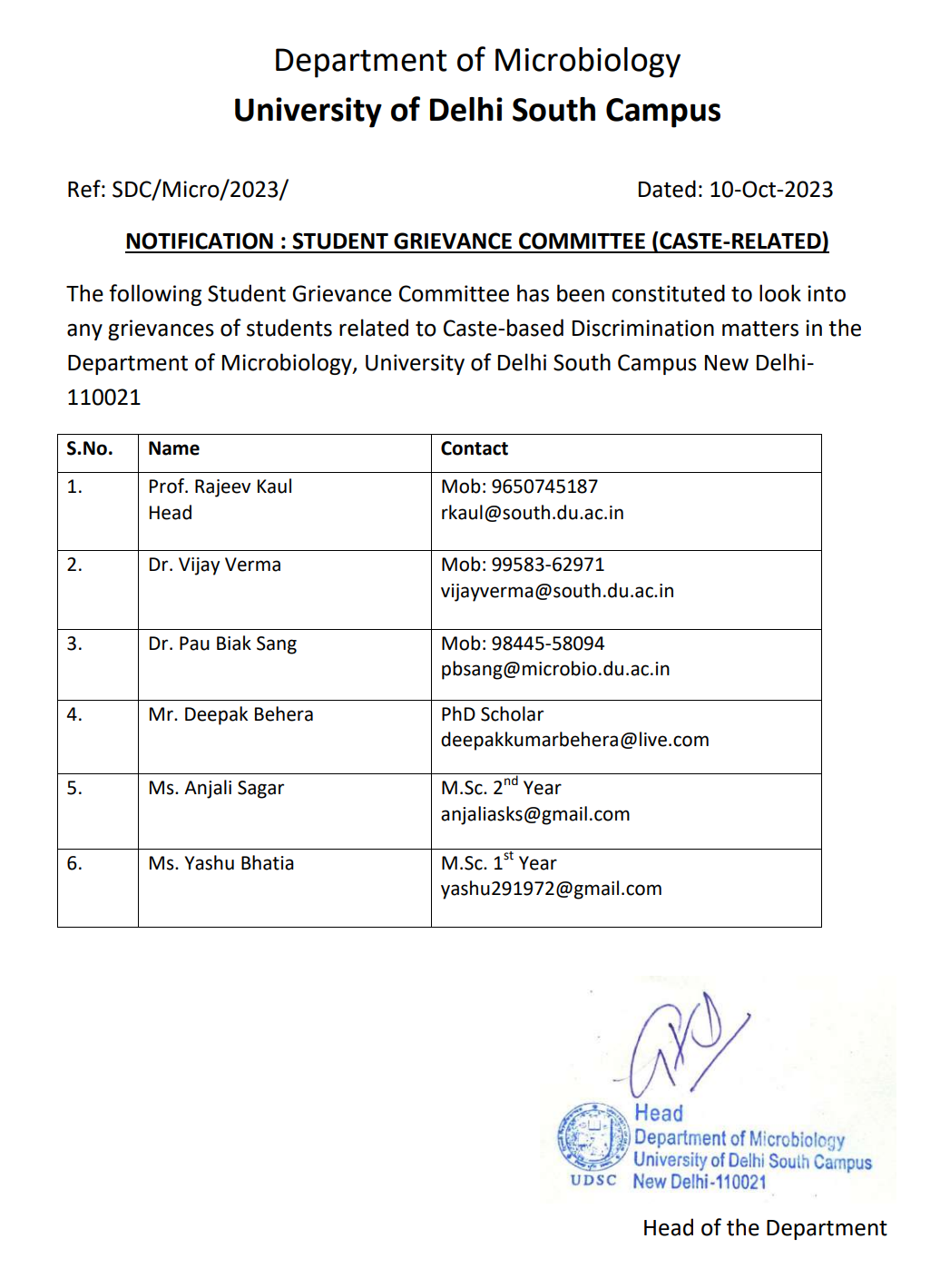 Committee for Women Safety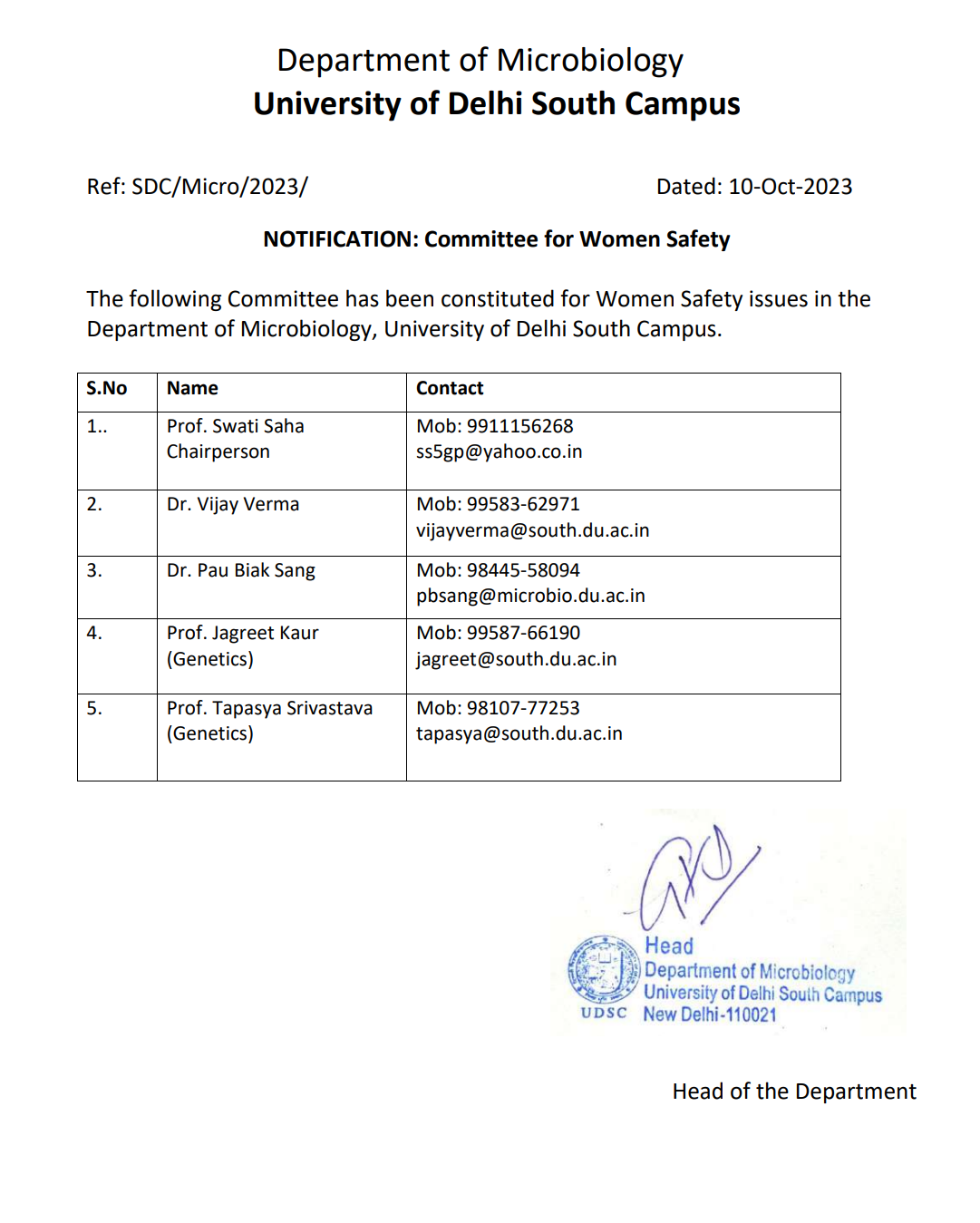 Department Research Council
1. Prof. Swati Saha
2. Prof. Y.P. Khasa
3. Prof. Rajeev Kaul
4. Dr. Vijay K Verma
5. Dr. Pau Biak Sang
6. Dr. Ashwini Chauhan
7. Dr. Ram Karan
8. Prof. Girdhar Pandey (Department of PMB)
Committee of Courses
1. Prof. Swati Saha
2. Prof. Y.P. Khasa
3. Prof. Rajeev Kaul
4. Dr. Shashi Chawla (Gargi College)
5. Dr. Kusum Gupta (Ram Lal Anand College)
6. Dr. A. Archana (Swami Shraddhanand College)
7. Prof. Indranil Dasgupta (Department of Plant Molecular Biology)
8. Prof. I.S. Thakur (JNU)
9. Toppers of M.Sc. first year and final year classes (special invitee)
Department Faculty members who are member of Board of Research Studies(BRS) of Faculty of Interdisciplinary & Applied Sciences (FIAS):
1. Prof. Swati Saha
2. Prof. Rajeev Kaul
3. Dr. Vijay K verma